Google Cloud Specific Information
GCP Marketplace Install
When logged into your Google Console, navigate to the Heimdall offering and select the desired Heimdall offer (Standard or Enterprise) based on support needs.
Configure the appropriate instance settings for your environment, and review/create: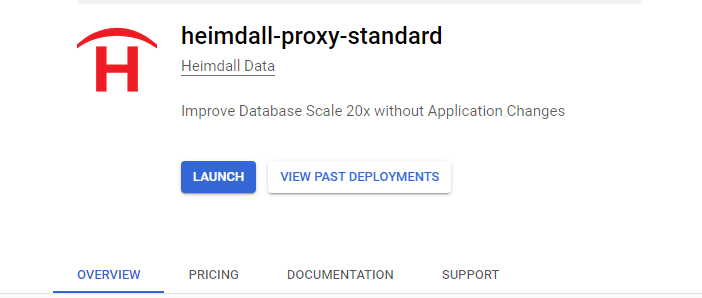 Review settings and change as needed and deploy, adjusting the ports that are open as needed. Port 22 and 8087 should be exposes, as well as the port desired for your database traffic: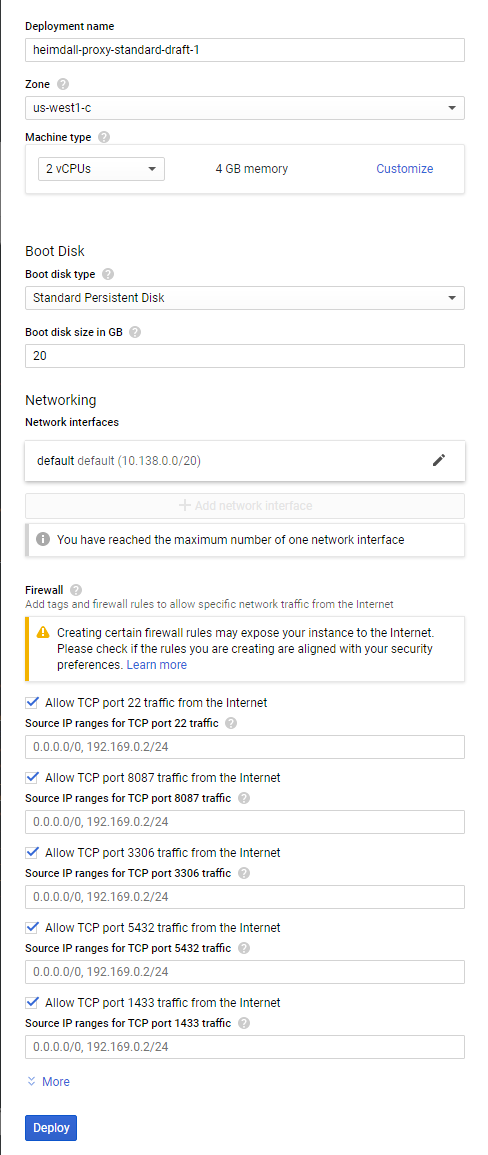 Once deployed, the following (or similar) should be provided, including a link to the Admin interface via "visit the site" or the SSH console with "Access console":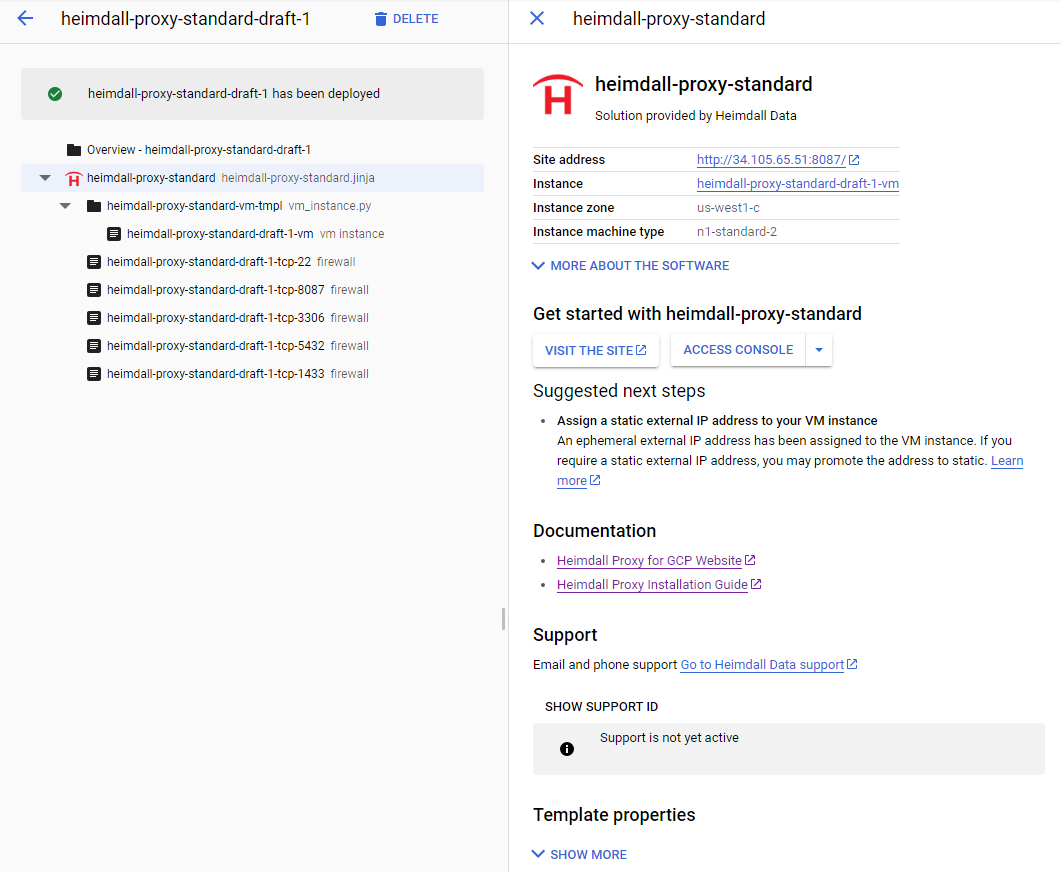 Once the instance is running, login via "admin" and the subscription ID the deployment is under:

From here, the instance can be used as per the rest of the install documentation.